We are looking for naturally friendly professionals to join our team and deliver great service.
We are delighted that you are thinking of joining us – we are always happy to hear from passionate and talented individuals looking to develop their career within our star studded team.
Our culture is one of empowerment and ownership and as such we will help you to develop and achieve the highest satisfaction from doing your job well and taking pride in the success of the business.
For it is you who will make the difference by giving our guests that extra special experience that they will always remember and return for more.
You, through your innovation and enthusiasm, will deliver the promise of satisfaction that we make to our guests.
Please view our current vacancies below, and before applying we ask you to take a moment to read our applicant privacy policy here.
Hospitality Apprenticeship
View description
|
Apply now
Hospitality Apprentice – Open for current applications (and for summer 2023)
Could you be our next Hospitality Apprentice? We are currently accepting applications for our General Hospitality Apprenticeship Scheme, the perfect introduction to your new 5 star Hospitality career.
You'll have the opportunity to spend 12 months working your way around the hotel, learning across a variety of departments – First stop, Food & Beverage, where you will learn all about 5 star service and delivering top notch hospitality to our guests. You'll get a feel for food preparation in the kitchen, then it's on to housekeeping to learn how we prepare for guest arrival. You'll have the opportunity to spend some time at reception or the spa, and for sure, you won't be far from a special occasion, maybe a wedding, a party and of course Christmas!
We are partnered with HIT Hospitality Training to deliver a programme that allows you to earn and learn! You'll work full time (40 -42.5 hours per week) and will be supported by on job training by industry experts, together with bi-monthly visits from your assigned HIT Trainer.
The minimum duration for this Level 2 apprenticeship is 12 months, allowing you plenty of time to work out which area of the business suits you best. Development opportunities are endless and continued progression could see you take on supervisory or managerial opportunities when the time is right!
Chef De Partie
View description
|
Apply now
Chef De Partie
We are looking for a Chef de Partie with two years experience in a similar establishment to join our dedicated team.
Our Kitchen Story- In our extensive kitchens we are working hard to produce not only the next generation of some of the country's most versatile individuals but also ultimate hospitality ambassadors. With an emphasis on one team, our chefs have the opportunity to collaborate across all of our dining options, working very closely with our suppliers, offering an eclectic mix of chef menus, brasserie menus and 5 star afternoon teas.
If you are looking for your next step, we would love to hear from you.
In line with the Asylum & Immigration Act, all applicants must be eligible to live and work in the UK.
Breakfast Chef
View description
|
Apply now
Breakfast Chef
We are looking for a Breakfast Chef with experience from a similar establishment to join our dedicated team. A reliable member of the team, an early riser who is able to produce a the best 5 star breakfast experience for our guests.
If this is the role you are looking for, we would love to hear from you.
In line with the Asylum & Immigration Act, all applicants must be eligible to live and work in the UK.
Waiter/ Waitress - Full or Part time
View description
|
Apply now
Experienced Waiter or Waitress – Full and part time opportunities
Do you have a passion and flair for excellent guest service? We are currently recruiting experienced waiting staff to work full or part time across a range of shifts. Ideally you will bring experience from working in a similar property and a keenness to learn and develop.
Hours to suit whether you are an early riser and can deliver an early morning smile at breakfast, or whether you prefer a later shift through dinner.
If you would like to join our fabulous team, we would love to hear from you.
In line with the Asylum & Immigration Act, all applicants must be eligible to live and work in the UK.
Bartender
View description
|
Apply now
Bartender
We are currently seeking a Bartender with a wealth of knowledge and experience to join our award winning team and support our Food and Beverage operation.
As Bartender you will bring individuality, hosting our bar, lounge and terrace areas, providing the warmest Whatley Welcome. You will offer a unique afternoon tea experience and provide a wide selection of food and drink options to our guests whilst delivering top notch hospitality. You will drive and maintain guest satisfaction, product quality and profitability.
In particular, we are looking for:
Previous experience as Bartender working in a luxury hotel or similar property
Superb guest service skills with a background of exceeding guest expectations
Excellent product knowledge around cocktails, wines and spirits
Afternoon tea experience preferred
An ability to share your expertise with others
Excellent standard of written and spoken English
An engaging personality, able to communicate at all levels
Immaculate personal presentation
Pride and precision in your work
If this sounds like you, we would love to hear from you…
In line with the Asylum & Immigration Act, all applicants must be eligible to live and work in the UK.
Room Attendant
View description
|
Apply now
Room Attendant – Part-Time Weekends
We are looking for a Room Attendant to join our small friendly Housekeeping Team. With a keen eye for detail and an organised approach, you will take pleasure in preparing and servicing our luxurious guestrooms for guest arrival. The role also involves cleaning of our public areas and laundry duties.
Experience not essential as we'll give you great training and make you feel very welcome.
In line with the Asylum & Immigration Act, all applicants must be eligible to live and work in the UK.
Front of House Porter
View description
|
Apply now
Front of House Porter
We are looking for an engaging Front of House Porter with a great personality to join our Reception team. This is a hybrid role supporting both our restaurant and reception teams. As our Front of House Porter, you are often the first point of contact with our guests, you will deliver the warmest Whatley welcome. Flexibility is the name of the game in this role and no two days will be the same – you will work a variable rota including weekends and bank holidays.
On a typical day,
you will support breakfast service in the restaurant, afterwards meeting and greeting our guests, moving their cars and luggage, taking deliveries and keeping our beautiful public areas tidy and the fires lit. You will assist with room service and will be fully aware of the hotel services and local facilities. The Front of House porter role involves mainly daytime hours although some flexibility will be required especially during holiday time. You will be required to work some weekends. 
Skills and experience required:
Exceptional guest service skills

Experience in a customer service role.

Understanding and ability to provide a 5 star service delivery

Excellent standard of spoken English

Clean full driving licence

Immaculate presentation and a ready smile

A flexible approach to your day and the ability to work well under pressure
We look forward to hearing from you..
Head Gardener
View description
|
Apply now
Head Gardener
Don't miss this exciting new opportunity to manage and maintain the beautiful grounds of Whatley Manor – We are currently looking for a Head Gardener with a range of skills & experience, from leadership skills to a sound horticultural background, project management skills, a passion for a sustainable way of working, a natural guest facing personality who will wow and inspire our guests with an outstanding knowledge of the gardens and the house during our summer garden tours.
You will lead and manage a small team of gardeners and work closely with our Maintenance Manager, looking after the house and its 26 individual gardens covering 12 acres.
Head Gardener – Role Requirements:
Significant practical experience in horticulture, supported by appropriate qualifications to RHS level 3 (or equivalent level of vocational experience)
Strong leadership skills – employee engagement, coaching, performance management
Team leader and team player – Flexible, co-operative with great communication skills – able to build strong working relationships with key stakeholders
Proven track record of managing projects within budget
Good written and verbal communication skills including public presentation, influencing and negotiating
Bigger picture thinking, keeping the guest experience at the heart of day to day operations and decision-making
Experience in a guest facing capacity, for example comfortably leading garden visits
Able to lead and role model Health & Safety requirements at work, including risk assessments
A passion and commitment to sustainable working practices, driving and supporting our journey to net zero by 2028.
In line with Asylum & Immigration legislation, all applicants must be eligible to live and work in the UK.
Spa Therapist
View description
|
Apply now
Spa Therapist – Full or part-time
We currently have openings for qualified Spa Therapists either full or part-time to join our super friendly team, providing 5 star luxury treatments in Aquarias Spa.
Aquarias Spa is suitably equipped and beautifully designed. Facilities include: hydrotherapy pool, tepidarium, floatation pod, salt scrub and experience showers, steam rooms, infrared sauna, traditional sauna, gym and spa lounge. Our expert therapists craft world-class luxurious face and body treatments, using industry leading skin ranges Gaia and Sothys.
If this sounds like the opportunity you are looking for, we would love to hear from you.
Spa Attendant
View description
|
Apply now
Spa Attendant
A great opportunity to work with us as a Spa Attendant in our luxurious 5 star Aquarias spa, which as a member of the team you may have the chance to enjoy too.
Aquarias Spa & Gym welcomes guests of the hotel, day spa guests and members, and has selected Gaia and Sothys to head up their collection of spa treatments.
The role: As Spa Attendant, you will provide our guests with the highest levels of hospitality and service throughout their experience and deliver excellence in spa housekeeping standards, ensuring cleanliness and attention to detail in all areas of the spa including public areas showers and toilets. The Spa Attendant will also give spa tours, take orders for food and beverage, clear tables, prepare and stock up the spa lounge. You'll complete pool testing too. Full training will be given. Hours will vary and will include weekend and evening working.
Skills and experience:
A ready smile and great team spirit
Good customer service skills
A high level of personal presentation
Management/ Admin/Sales Office Roles
To apply please use the form below or to apply in writing send your CV to the Human Resources department humanresources@whatleymanor.com
We are always happy to receive speculative CV's or if you are interested in a specific vacancy please call us to discuss further. We look forward to hearing from you soon.
Whatley Manor provides that unique opportunity for every employee to bring their own individual personality and a fresh perspective to what we do. You will find working here to be an exciting and rewarding challenge.
We firmly believe in working together and giving every individual the opportunity to contribute to the success of the business and share their ideas.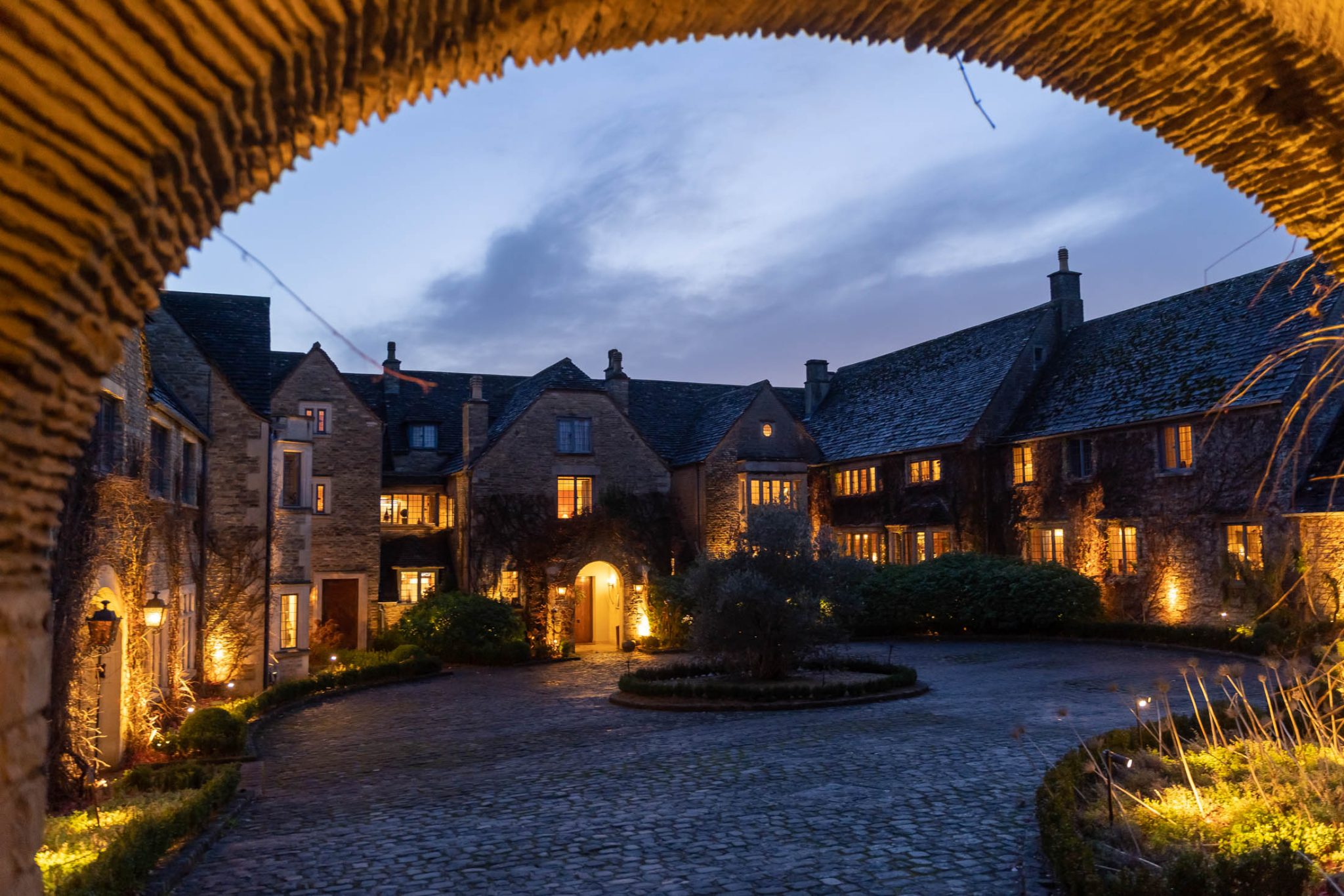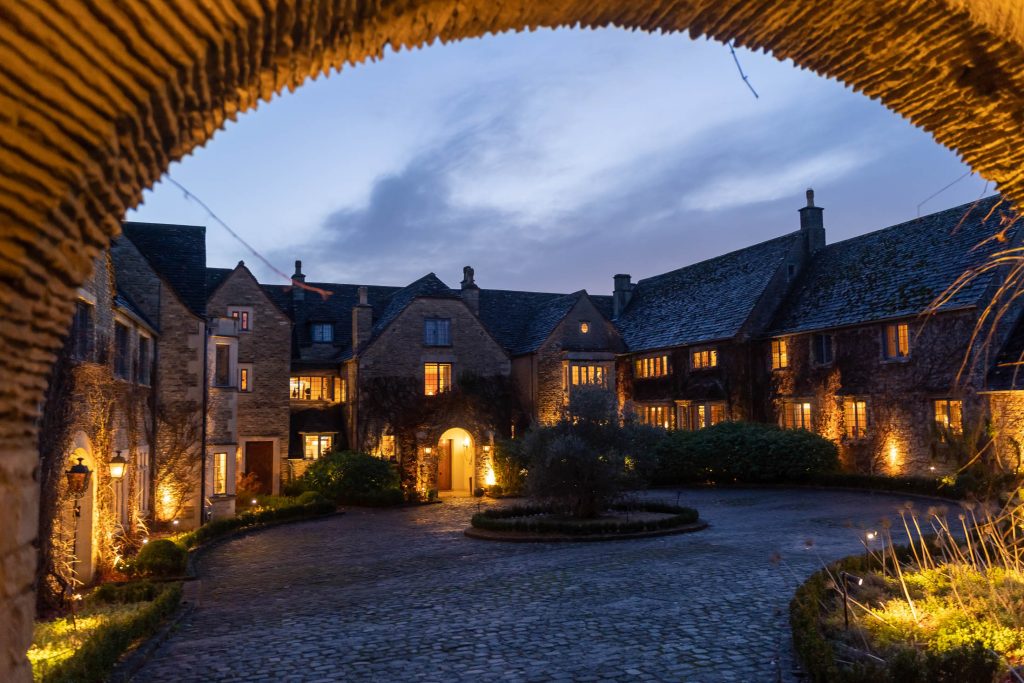 From 24th - 26th December the Whatley Manor will be closed to non residents. If you need to contact us please send an email to reception@whatleymanor.com and one of the team will respond. Thank you