The Cotswolds is brimming with things to do. Whether you're looking to unwind in the beautiful and relaxing countryside surroundings or if you're looking for something a little bit more exciting and thrilling you'll find it difficult to not find something to enjoy.
Six excellent professional golf courses located nearby
Horse riding at Barton End Equestrian centre offering riding facilities and friendly tuition
Cotswold Water Park offers a host of water-sporting activities and a good range of fishing lakes
Hot Air Ballooning (subject to weather conditions)
Discover the Great West Way – this 125 mile route stretches from London – Bristol and takes in some of the most iconic destinations along the way – Click to read more 

Book direct for the best rates
Book directly with us and we will guarentee to save you money!
The surrounding towns and villages are steeped in ancient history and culture, as well as offering delightfully quaint and picturesque pubs, restaurants and shops. Making them the ideal places to visit for a day out whilst staying with us.
The Cotswolds has such rich ancient heritage it is no wonder that it has become a well-known area for fine antiques. With an abundance of antique emporiums throughout the area it makes it a must visit area for those who have a keen interest in antiques. On the doorstep to Whatley Manor is Tetbury, a town particularly well-known for its fine furniture antiques, whereas the market town of Cirencester is better known for its crafts and art shops.
If you're looking for more modern retail therapy then Bath's vast selection of shops will be just the place. From well-known retailers and designer boutiques to smaller independent shops, you'll be spoilt for choice. Known for its Roman Baths this UNESCO world heritage city is a truly beautiful city which will not only let you shop until you drop but is also filled with delightful architecture to explore and cobbled streets to saunter through.
A wander through some of the Cotswold's historic houses and gardens makes for a delightful visit with the likes of Highgrove Royal Gardens, Malmesbury Abbey House gardens, Dyrham Park, Woodchester Mansion and Bowood House & Garden right on the doorstep. Venture further afield and come across Hidcote Manor and Snowshill Manor. Or why not take a stroll through the glorious collection of trees at Westonbirt Arboretum. Of course, there is also the Cotswolds countryside which in itself makes for a wonderful day out where you can enjoy outdoor pursuits, as well as  wandering or cycling along at your own pace.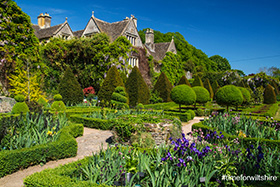 Described by visitors as one of the most beautiful gardens in the world, The Abbey House Gardens offer a sanctuary of peace in the heart of the oldest borough in England. With 1300 years of history, the first King of England buried somewhere in the garden, two saints thrown down the well, and now one of the great gardens of the world, the spirit of the place truly shines through and could be the best garden visit you ever make.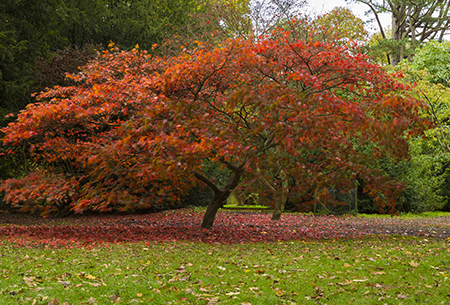 Westonbirt Arboretum is an extraordinary place, home to a wide selection of trees from all over the world. Measuring at 600 acres, you are able to learn about trees whilst going on an adventure and exploring the many different variations of trees and shrubs. The arboretum also has a play trail to make it an enjoyable day out for the whole family.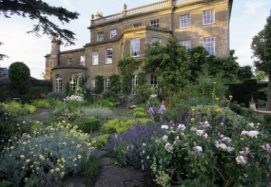 As part of The Prince of Wales and The Duchess of Cornwall's private residence, The Royal Gardens at Highgrove are opened annually for visitors to share in their enjoyment of this much-loved and inspirational setting. From the classic order of the Cottage Garden to the pastoral beauty of the Wildflower Meadow, discover these unique spaces, along with hidden curios and horticultural innovations, on a tour that offers a personal perspective of this much-admired public figure.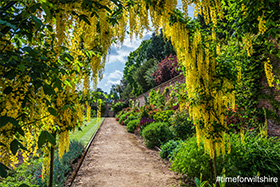 Bowood's magnificent stately home stands within one of 'Capability' Brown's most beautiful parks, with gently sloping lawns stretching down to the lake and distant views to the chalk downlands. Delights within the park include the Cascade, Doric Temple and the Terrace Gardens.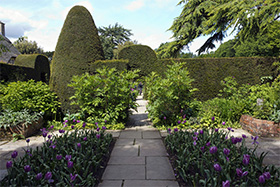 Experience one of the country's greatest gardens with a visit to the National Trusts Hidcote Gardens. Known as an arts and crafts garden these have been colourfully designed by the American horticulturist, Major Lawrence Johnston. With surprises to discover around each corner, this is a must see for anyone staying in the area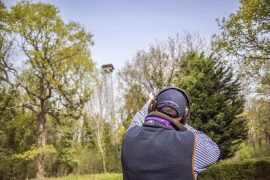 Clay Pigeon Shooting can be undertaken at the nearby Lady's Wood Shooting School, situated sixteen miles and thirty minutes from Whatley Manor. Nestled amidst the beautiful Gloucestershire countryside, Lady's Wood has long been recognised as one of the finest shooting schools in the UK. Set in fifty five acres of natural woodland, Lady's Wood offers the most comprehensive range of clay pigeon shooting facilities with a selection of layouts to suit all levels of ability, including two towers at 120ft and 60ft and three elevated traps.
Amongst the immaculately well-kept grounds you will discover a large variety of sporting traps that can simulate anything from a bolting rabbit to a long distance pheasant thrown from the High Tower, offering a unique shooting experience.
The resident APSI trained instructors at Lady's Wood pride themselves on the quality of their tuition, providing shooting lessons that are always tailored to your needs.
Walking, cycling and driving
There's such a wide variety of things to see and do in the surrounding areas and many ways to explore it all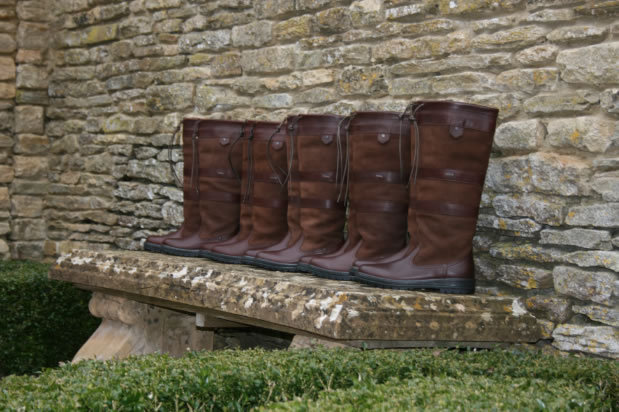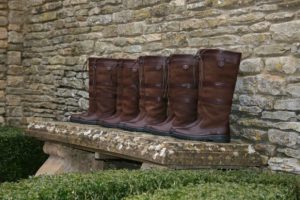 With such outstanding beauty surrounding you, it would be a shame to not take it all in with a walk to explore the Cotswolds. From gentle strolls to long distant paths for the serious hikers, there are many footpaths and valleys to follow to get a real feel for the Cotswold countryside.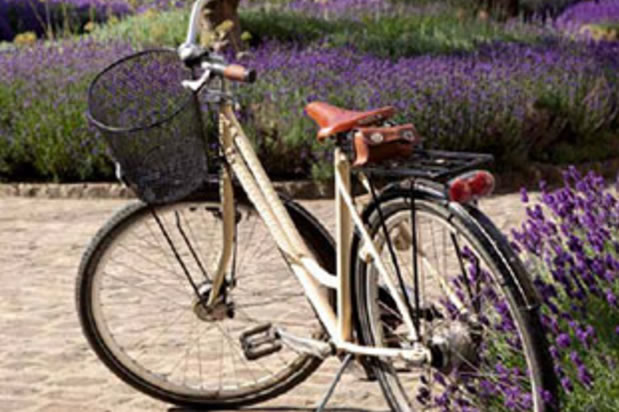 Earn yourself a well-deserved drink and a tasty meal and take one of the great cycle routes that the Cotswold has to offer. With quiet country lanes and bridleways, this is the perfect location to enjoy a relaxed and fun bike ride.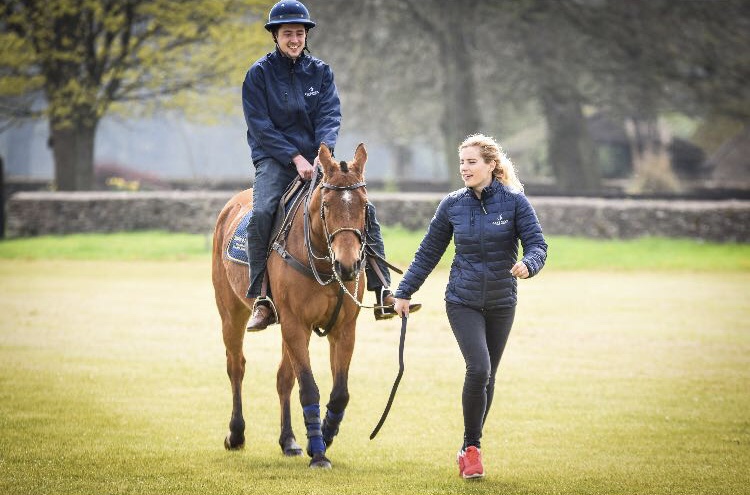 OKL Equestrian at Beaufort Polo club offer a number of different experiences including Polo lessons, riding hacks through the stunning Westonbirt Arboretum. We proudly sponsor the Polo Club and can offer complimentary access to polo matches.
The Cotswolds' is packed with events throughout the year featuring music, exhibitions, arts and literature festivals, theatrical productions. You'll find plenty of inspiration to help you make the most of your stay, whether you're planning your visit around a particular festival or just looking to see what's on when you're here. Here are a list of some of our favourite events:
The Royal Gardens at Highgrove are open to the public on select dates between April and October each year. On a guided tour of the estates experienced guides will explain the history, inspiration and unique organic management behind each of the gardens.
After your tour you will be able to browse the Highgrove Estate Shop, stocked with unique products of artisan design, as well as enjoy a delicious menu in the beautiful setting of the Orchard Restaurant. Book your tickets online.
Badminton Horse Trials is one of just seven five star equestrian events in the world and it is located only a few miles from Whatley.  A five star event is the highest level of eventing competition; the very best horses and riders from around the globe compete in three phases, dressage, cross country and show jumping. Badminton is a unique experience offering entertainment, shopping and hospitality across 5 days.
This two day spectacle, held at Beaufort Polo Club, includes impressive top class polo, a tented shopping village plus arena attractions and a traditional funfair, the Gloucestershire Festival of Polo is and event not to be missed. Find out more.
Book direct for the best rates
Book directly with us and we will guarentee to save you money!