The Gardens at Whatley Manor
The manor house at the heart of Whatley is a Grade 2 listed building with a history dating back to the 18th Century when it was very much a working farm. When H. C. Cox purchased the estate in 1925 the house was extended and the ornamental gardens and parkland areas were created. Designed by the architect Septimus Warwick, he favoured the Arts and Crafts style, popular in the Cotswolds at the time and this was evident in the design of each of the 12 garden rooms.
Over the year's trends in garden planting and maintenance evolve and this has impacted on the design of each area. Our current custodians are focussed on restoring the garden to be as true as possible to their 1920's origins.
This allows us to produce the highest quality fruit and vegetables by working with nature, rather than against it. Reducing how much we break the soil in between crops reduces soil erosion, nutrient leaching, emissions and weeds. By encouraging the beneficial, symbiotic interactions between mycorrhizal fungi and plants, we are growing more healthy plants, resulting in a higher overall yield of higher quality crops, with fewer pests and diseases, and a subsequent elimination of the use of artificial pesticides.
Since World War 2, 97% of UK wildflower meadows in the UK have been lost. Traditional meadows, which once would have covered a large amount of our pre-domesticated country, provided a plethora of habitats, food and shelter for a wide range of flora and fauna. At Whatley, we manage our wildflower meadows as our ancestors have for  centuries by the non-emitting, ecologically sympathetic, and Pilates-replacing use of the scythe. Around the beginning of august the garden team cut and collect the last 6 months of growth, which has by now dried and the seed dispersed back into the soil or been eaten by the Whatley wildlife. 
Our Victorian Alitex greenhouses offer an opportunity to witness some the rare and unique flora we have in our collection at Whatley. Our glasshouses get a lot of use through the seasons; our horticulturists not only grow a wide collection of plants from around the world, but also cultivate fruit and vegetables including luffas, cucumbers, tomatoes, chilies, aubergines, and Cape gooseberries. This is also where the vast majority of our plants are propagated. Plant propagation is far more sustainable when it is done in house and with our highly skilled team, we do our utmost to maintain the garden and collection as self-sufficiently as possible.
One of the most important parts of a sustainably managed garden; this is where the magic happens. By putting most of our garden waste back into the garden we are maintaining nutrients similar to how an ecosystem would naturally. Our compost bays typically take between 6-8 months to break down fully, we add soft herbaceous garden material, cardboard and a little bit of woodchip to help aerate the heap. This will eventually go back into the garden, helping to feed the fruit and vegetables in the kitchen garden.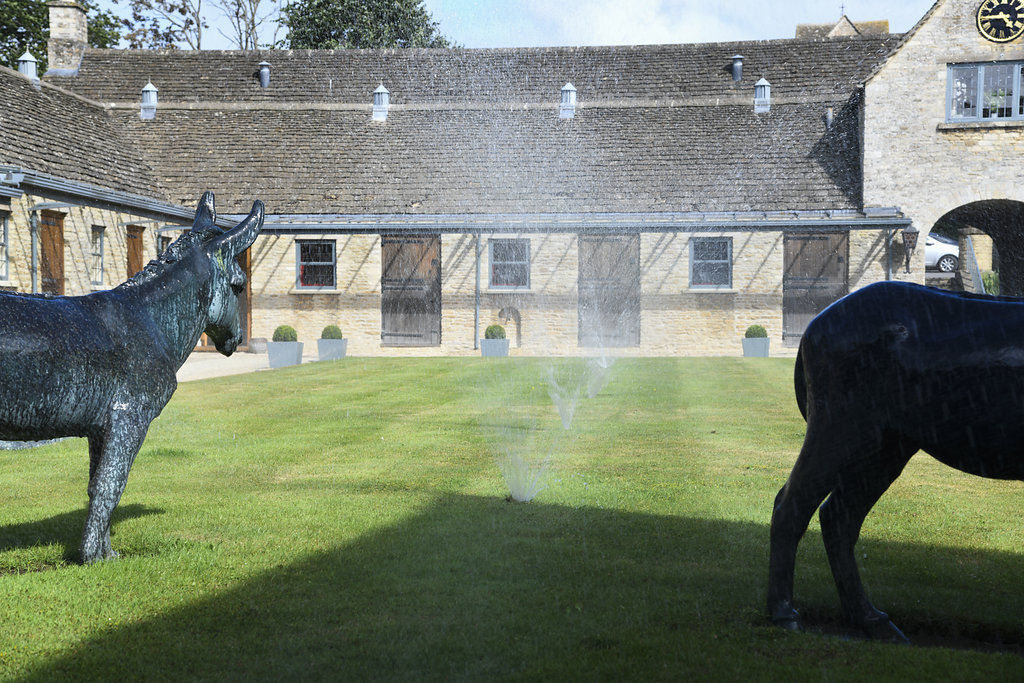 The Stable Courtyard has a neatly mown lawn proudly displaying three bronze donkey sculptures by renowned European sculptor Edouard-Marcel Sandoz – Christian Landolt's (the owner) Great-Grandfather.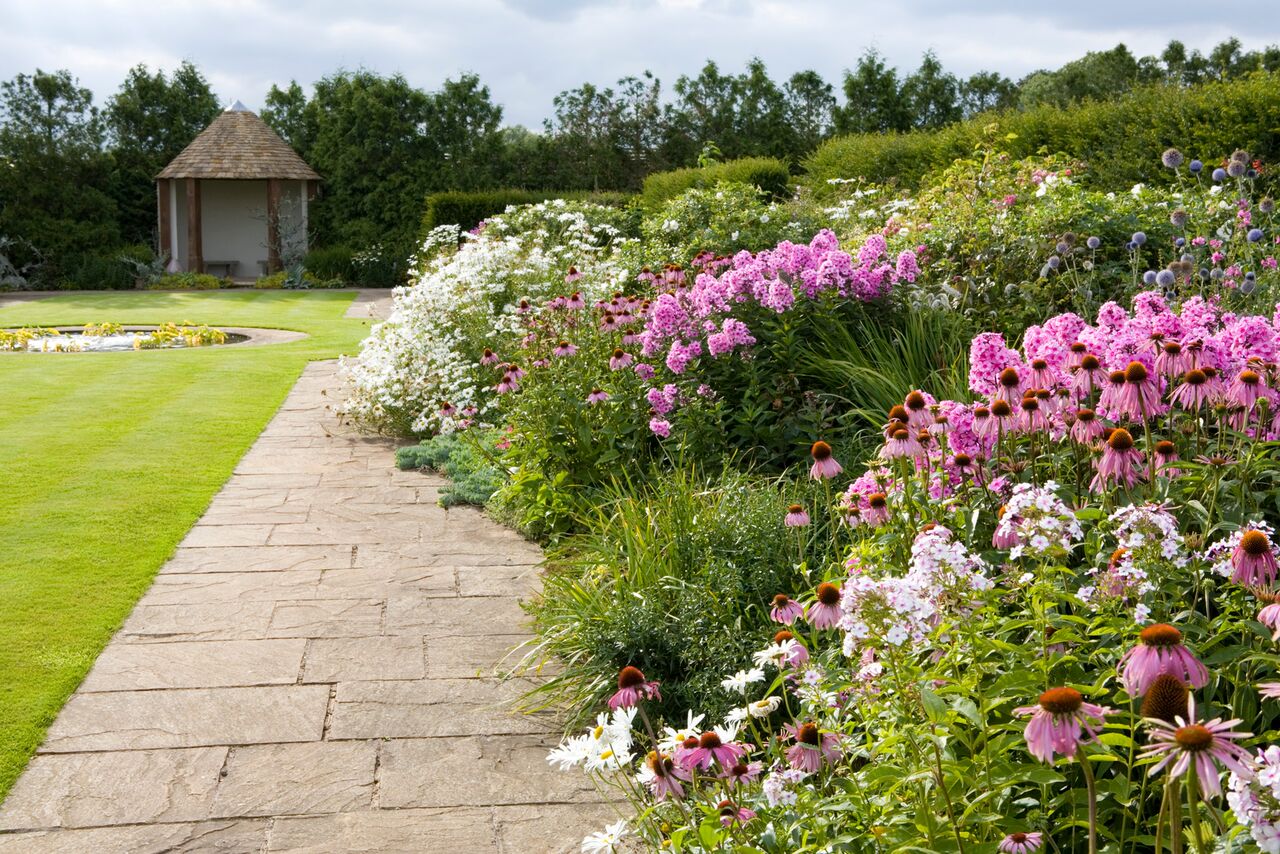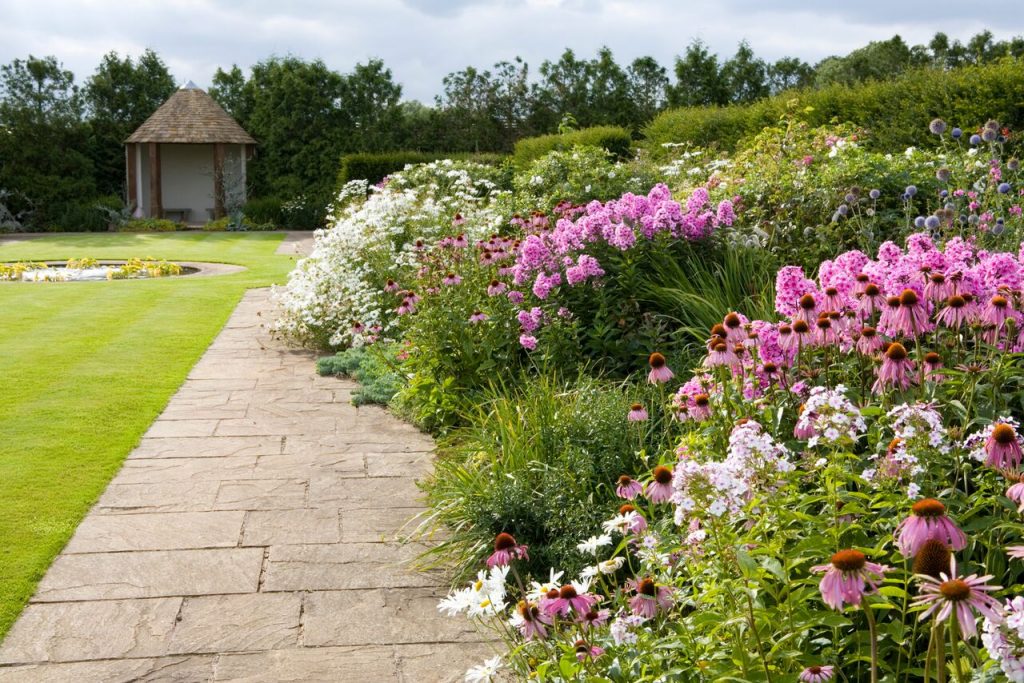 The Herbaceous Garden has manicured lawns flanked by stone paved pathways drawing guests past a fountain and pool to a Cotswold stone gazebo.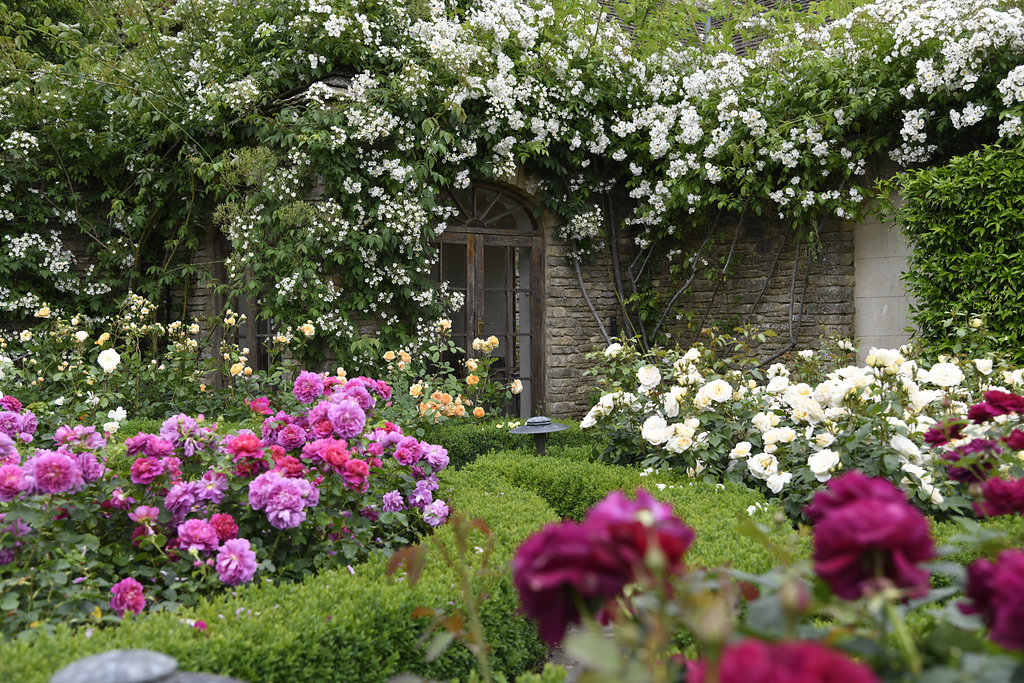 Enclosed within stone walls featuring an elegant central fountain providing movement and two corner arbours, this garden provides an ideal hideaway for a quiet moment during a warm spring or summers day.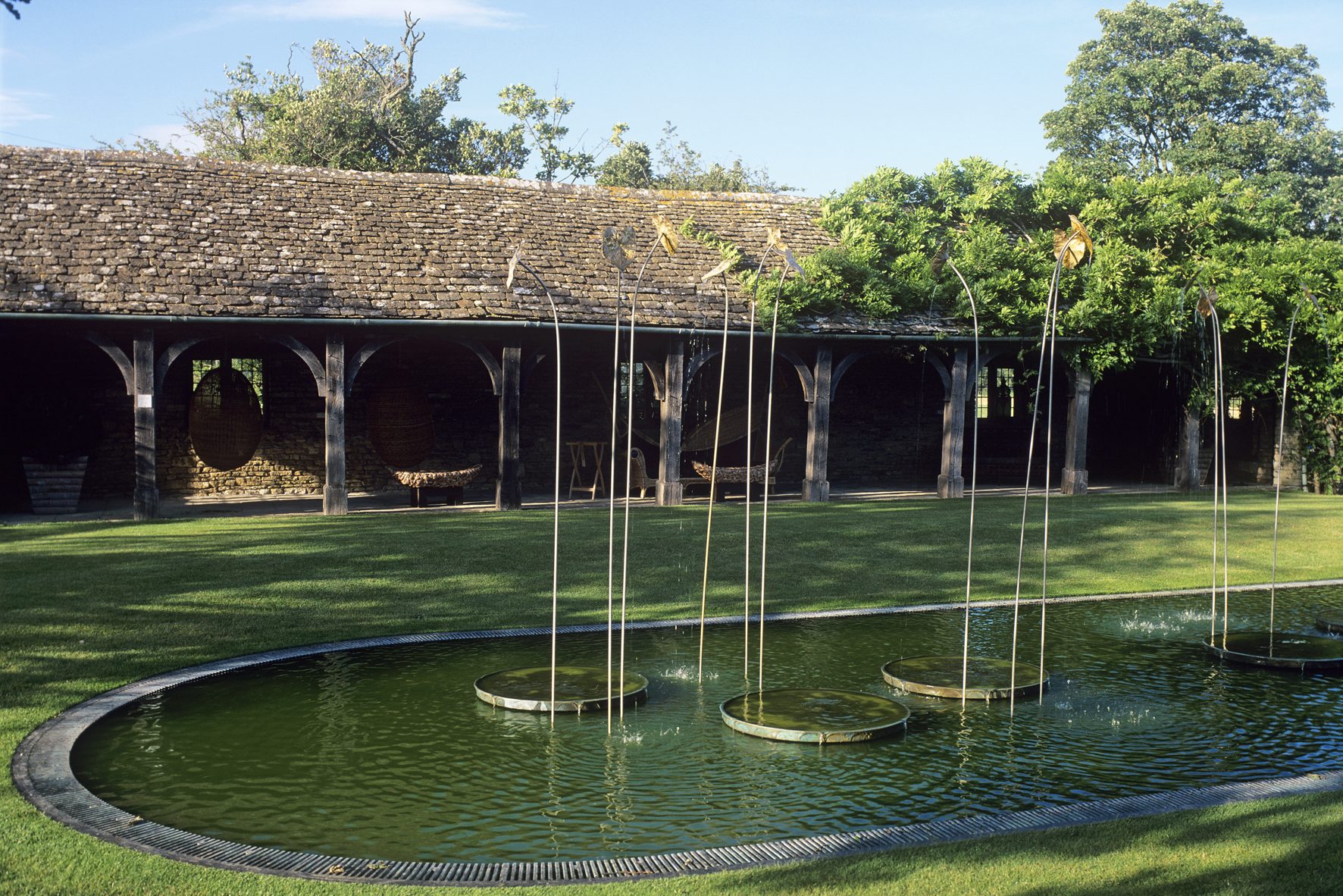 Simon Allison, sculptor and pool designer, was commissioned to create a contemporary sculpture for the centre of the Loggia Garden pond making this the ideal spot to take in the stunning vistas of the surrounding Wiltshire countryside. The Loggia Garden is also licensed for weddings.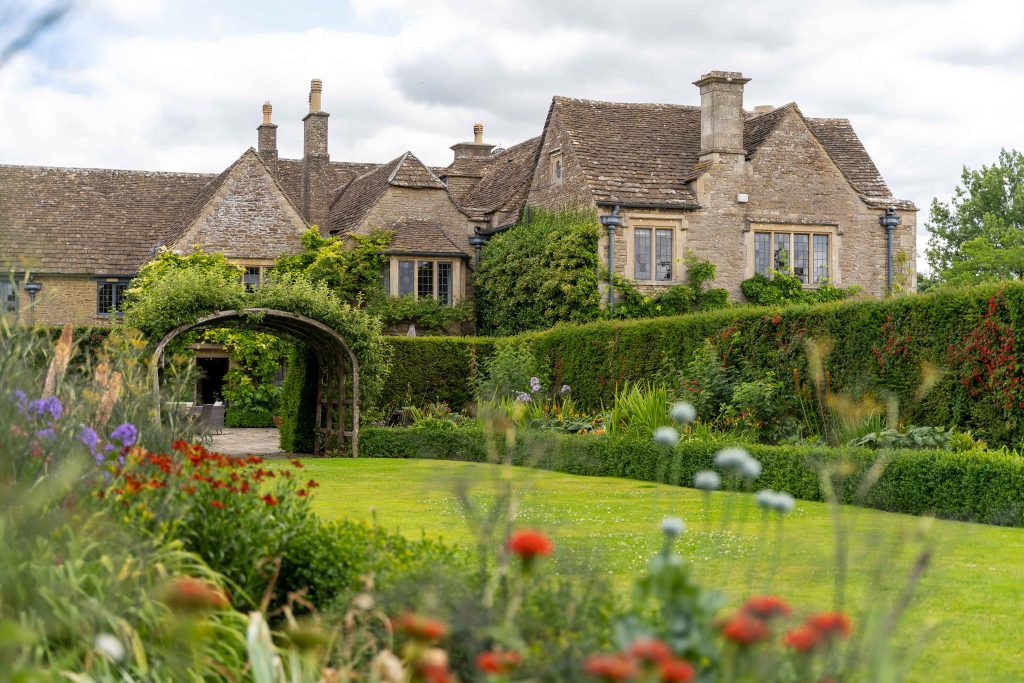 Inspired by more tropical climates and sun-seared landscapes, in the Hot Garden you will find vibrant colour combinations including hot reds, burnt oranges and dark chocolate.

Join us for a garden tour – enjoy a guided tour of the gardens and spend time learning about our planting and horticulture care.
Events include lunch or afternoon tea.