The Craft Irish Whiskey and Game Dinner
Sunday 15th October from 6.30pm 
If you're a fan of Irish whiskey or enjoy exploring new flavour combinations, join us for a unique and exciting evening.  
The Craft Irish Whiskey Co. known for their rare and luxury single malt whiskeys, are partnering with Whatley Manor's Executive Chef, Ricki Weston, to bring you an unforgettable dining experience.
Throughout the evening, you'll have the opportunity to taste the carefully crafted single malts of The Craft Irish Whiskey Co. The Taoscán, awarded as the best single malt Irish whiskey, and The Donn will be perfectly matched with a seasonal menu focused on game dishes. Chef Ricki Weston has thoughtfully created each dish to complement the flavour profile of the specific whiskey you'll be tasting.
To enhance your experience, The Craft Irish Whiskey Company, will be on hand to guide you through the tasting notes of each whiskey. You'll learn about the unique characteristics and flavour notes of each whiskey, and how they pair with the dishes you'll be enjoying.
Don't miss out on this incredible opportunity to explore the world of Irish whiskey and indulge in a delicious seasonal menu. 
Menu for the evening:
Oyster bavorios, oyster leaf, pear, trout roe
Venison tartar, mushroom, crispy mushroom, smoked emulsion
Wagyu, The Donn, Jasmine consommé
Stuffed Grouse, date & black pudding, sweetcorn, kale
Smoked chocolate aero 53% chocolate, raspberry
Sweet woodruff
Coffee and petit fours
The event is £165pp
This includes aperitif, a six-course tasting menu, the Craft Irish premium Whiskey tastings and specially selected wines, coffee and petit fours.
6.30pm start with an aperitif, with dinner at 7pm.
As this event is taking place in the intimate setting of our Green Room, there are only 16 places available to book.
To book call 01666 834 026 or email events@whatleymanor.com
Why not extend your evening with an overnight stay from £409 including breakfast and use of the spa from 1pm on the day of arrival, and on the day of check-out.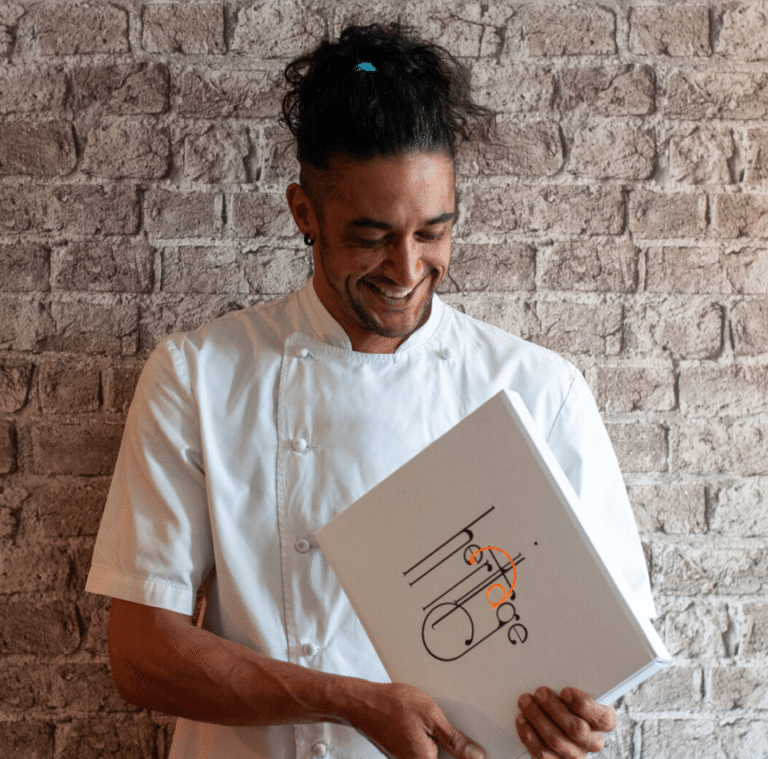 Starting our guest chef season, the very talented Matt Gillan.
Matt founded Random Precision Restaurants to create dining experiences that are conceived outside of the box, with creativity and ingenuity but delivered precisely and professionally.
Heritage is the culmination of Matt's many years of hard work and dedication towards perfecting his craft. 
Matt has also been a finalist on the Great British Menu, his main course was featured in the banquet in series 10.
FULLY BOOKED
Tom Shepherd, Chef Patron of Staffordshire's first, and only One Michelin starred restaurant,
Upstairs by Tom Shepherd
, located in the heart of the beautiful city of Lichfield. Tom was awarded his star only 4 months after opening.
Tom's previous experience has seen him work in some of the finest kitchens in the country, which include Restaurant Sat Bains, Michael Wignall at The Latymer and most recently, Adams in Birmingham. 
Great British Menu 2023 Tom is the central region finalist and will be cooking his version of Desperate Dan's cow pie as the banquet main course. Based on The Dandy character, his dish included a braised beef cheek, potato and onion pie, served with roast sirloin, maple-glazed carrots, mushroom ketchup and chive emulsion.
The dish received straight 10s across the board from all judges! 
Friday 26th May 2023 – 
Under the expert guidance of an Olive Oil Master learn everything you need to know about this wonderful product over a two hour tasting session.  
LIMELIGHT OF BAST, FESTIVE CANDLE MAKING MASTERCLASS - 10TH & 11TH NOVEMBER
FESTIVE FILM AND DINE - DECEMBER
We host regular events as part of our calendar, Sunday lunch with live Jazz, Sunday Cinema screenings and garden tours with our Head Gardener, you will find all the details below. 
Book any of our events on their own or combine with an overnight stay to enjoy every aspect of the Whatley experience.
If you prefer to speak to someone, call events on 01666 822888 or email reception@whatleymanor.com