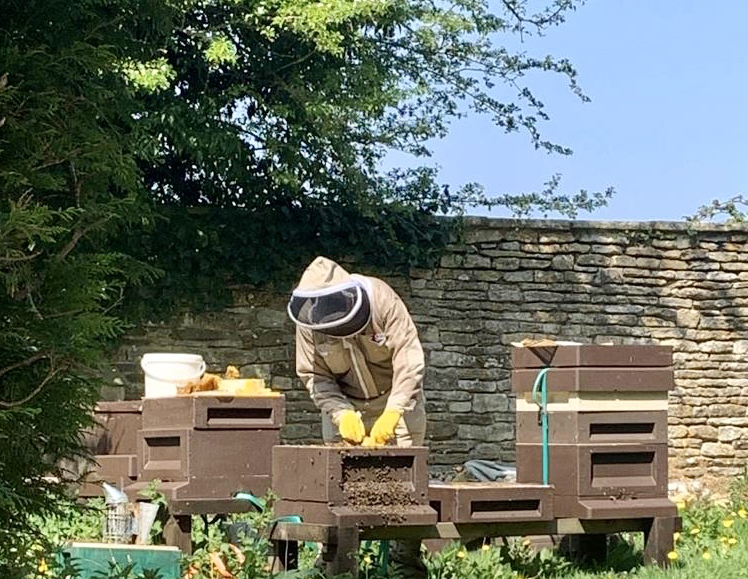 The gardens at Whatley extend over 12 acres and feature 26 individual garden areas, many of which are filled with flowers that provide delicious food for bees.
Andy Spreadbury, Head Gardener and Niall Keating Executive Chef, have been working together to increase the yield of produce from our kitchen garden year on year.  As we work as a business to become increasingly sustainable the practices and processes that go into growing our kitchen garden, flowers and herbs have come under their own scrutiny.  With this in mind, Andy and Niall became increasingly committed to the idea of introducing Bees to Whatley.
With the help of a local farmer and Beekeeper, in July 2019 we introduced three hives to a quiet corner of the gardens, an area perfect for bees and not often frequented by our guests.
We are in the very early stages of our Beekeeping experience at Whatley and we will certainly bring you more news from our hives as our journey evolves.
Top 5 benefits of Beekeeping
Improves the pollination of garden flowers and crops
They will produce delicious honey and beeswax, which you can use.
Protecting the bee population, this is hugely important
Beekeeping is an incredible skill to have and can be very calming
Bees are great for the environment.